Lean-Driven Innovation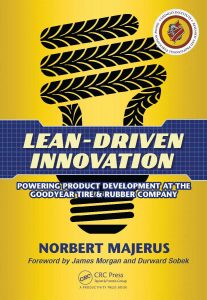 In 2005, Goodyear's research and development (R&D) engine was not performing up to its full potential. The R&D organization developed high-quality tires, but the projects were not always successful. Goodyear embarked on a major initiative to transform its innovation creation processes by learning, understanding, and applying lean product development principles. Within five years, Goodyear saw its product development cycle times slashed by 70 percent, on-time delivery performance rise close to 100 percent, and throughput improve three-fold – all achieved with no increase in the R&D budget.
Continue reading…
Reviews & Endorsements
John Shook, Chairman and CEO
Lean Enterprise Institute
"Lean-Driven Innovation illustrates that the application of lean principles and practices entails more than simple cut and paste implementation of factory-floor practices to the complex knowledge work of engineering and innovation. Lean thinking applied to product and process development shares the basic principles of lean operations but goes about actualizing them in very different ways. In sharing the compelling story of applying lean principles to R&D processes in the large, global, complex enterprise that is Goodyear, Norbert Majerus offers a path for improving innovation processes that readers will find practical and applicable regardless of their business type or company size." 
Lean-Driven Innovation
Available from CRC Press
Purchase
Lean-Driven Innovation
Available from Amazon
Purchase
About the Author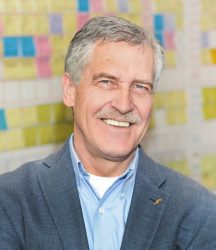 Norbert Majerus
Owner and Founder – Norbert Majerus Consulting Ltd.
Lean Champion, Speaker, Consultant, Coach, Book Author and Shingo Prize Winner
Beginning in 2005, Norbert implemented a principles-based lean product development process at the three Global Innovation Centers of The Goodyear Tire & Rubber Company. For more than a decade he was Goodyear's lean champion in research and development.
Norbert, born and raised in Luxembourg, has a Master's degree in Chemistry from the Universitaet des Saarlandes, Saarbruecken, Germany. He joined Goodyear in Luxembourg in 1978, transferred to Akron in 1983, and has worked most disciplines in the Goodyear innovation centers in Luxembourg and Akron.
In 2016, Norbert published his first book, Lean-Driven Innovation (Norbert Majerus, CRC Press, 2016), which received the Shingo Research Award. Also in 2016, with Norbert's guidance the Goodyear R&D organization applied for and received the AME Excellence Award. Norbert is a popular keynote speaker and has conducted workshops in the United States and many other countries. Since retiring from Goodyear in 2018, he continues to share his extensive lean expertise via Norbert Majerus Consulting. 
Organizations
Featured Press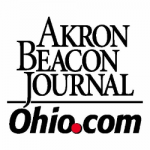 Lean-Driven Innovation by Norbert Majerus at Goodyear
In writing "Lean-Driven Innovation: Powering Product Development at The Goodyear Tire & Rubber Company," Norbert Majerus incorporates the voices of real people and highlights real events to provide a behind-the-curtain look at how Goodyear transformed its product development process, slashing cycle time by more than 70 percent and providing a three-fold increase in on-time delivery.